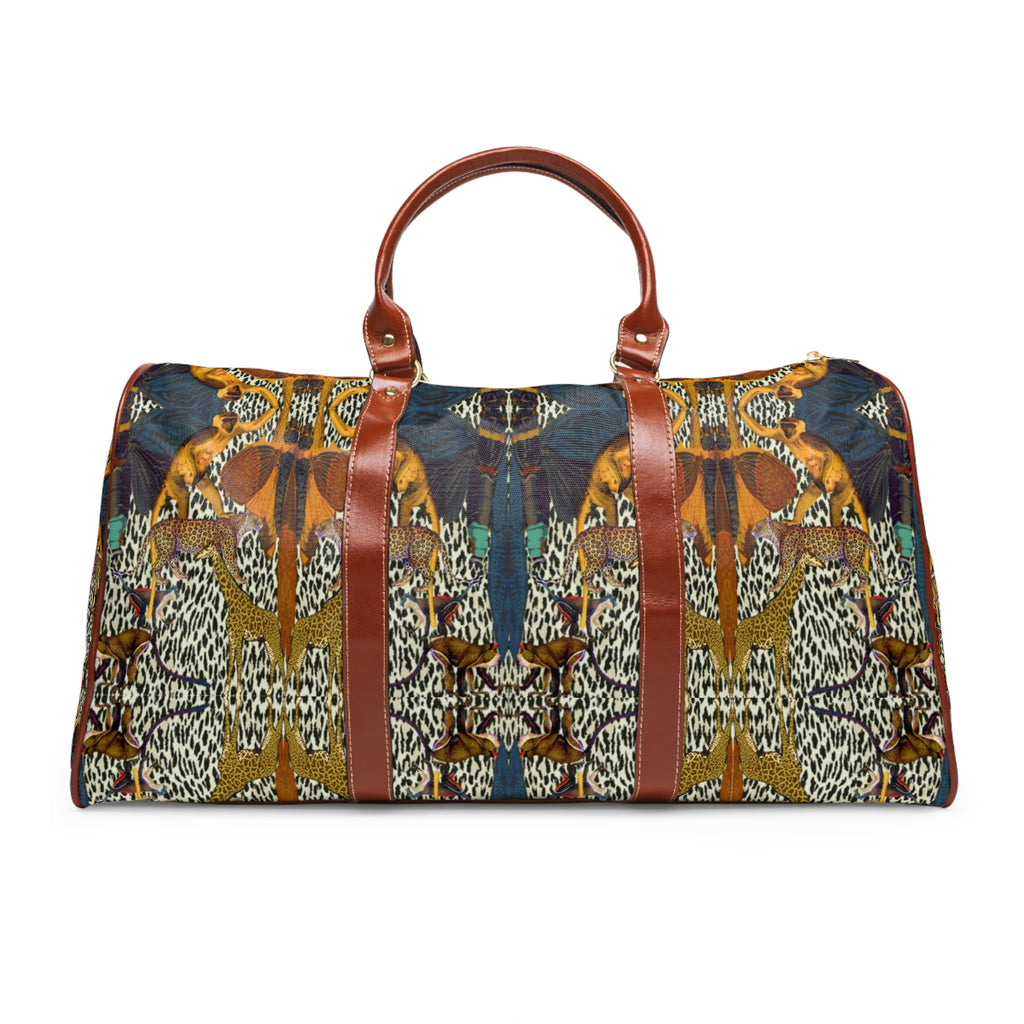 Animal print Travel bag
Animal print Travel bag
$207.00
This personalised travel bag is all about style. 
Made with high-grade waterproof fabric, it's a highly durable means of transferring your essentials wherever you go. With multiple compartments, a resilient carrying handle, and an adjustable shoulder strap, it's the perfect
companion for all your adventures
* Gold-coloured zipper
* Polyester lining
* 100% high-grade PU leather
* All-over print
* One size: 20" × 12'' × 9" (50.8cm × 30.5cm × 23cm )
* Brown PU leather handles and an adjustable shoulder strap
100% microfiber PU leather
Microfibre leather is a type of synthetic leather, made from a combination of microfiber non-woven fabric coated with a layer of high-performance PU (polyurethane) resins
Additional space
On the inside of the bag, there is one extra open pocket
Water resistant
This travel bag is water resistant
Vibrant colours
The latest printing techniques provide bright and crisp colours matching your craziest designs
Do not expose to the sun, keep in a dry place; Do not dry-clean; Before cleaning the bag, remove all the items from the bag. Suggested to pretreat visible stains with stain remover. Mix warm water with laundry detergent and clean the bag with terry washcloth or soft bristle brush. Let the bag air dry.